FRONT SIDE TRIM REMOVAL/INSTALLATION
< Previous
Next >
2016 – MX-5 – Body and Accessories
FRONT SIDE TRIM REMOVAL/INSTALLATION
1. Remove the scuff plate. (See SCUFF PLATE REMOVAL/INSTALLATION.)
2. Partially peel back the seaming welt.
3. Remove the fastener.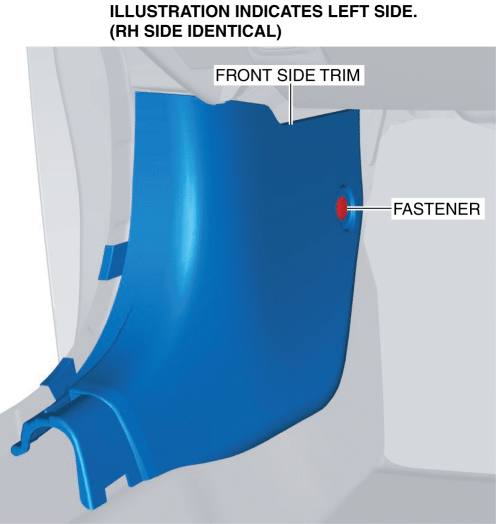 4. Move the front side trim in the direction of the arrow shown in the figure and detach the clip from the body panel.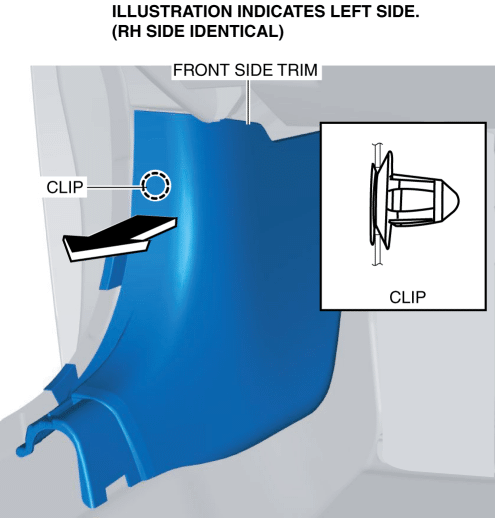 5. Remove the front side trim.
6. Install in the reverse order of removal.
© 2014 Mazda North American Operations, U.S.A.