CLOCK SPRING ADJUSTMENT [TWO-STEP DEPLOYMENT CONTROL SYSTEM]
< Previous
Next >
2016 – MX-5 – Restraints
CLOCK SPRING ADJUSTMENT [TWO-STEP DEPLOYMENT CONTROL SYSTEM]
1. Set the front wheels straight ahead.
CAUTION:
The clock spring will break if over–wound. Do not forcibly turn the clock spring.
2. Turn the clock spring clockwise until it stops.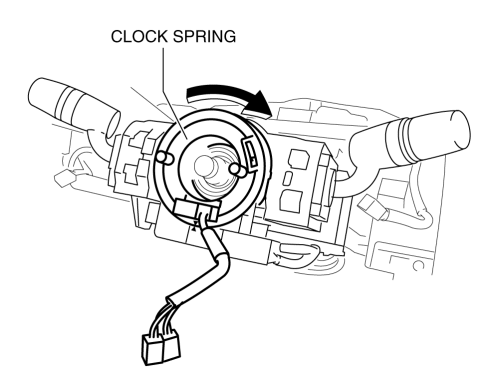 3. From the stopped position, turn the clock spring counterclockwise approx. 2 turns.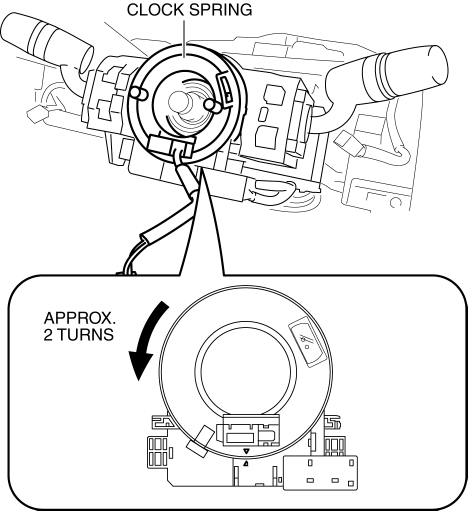 4. Align the mark on the clock spring with the mark on the outer housing.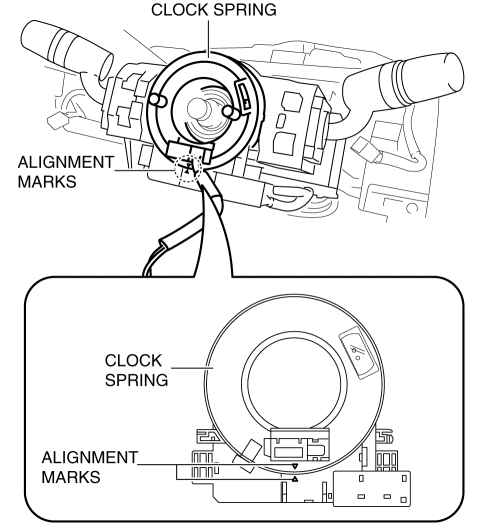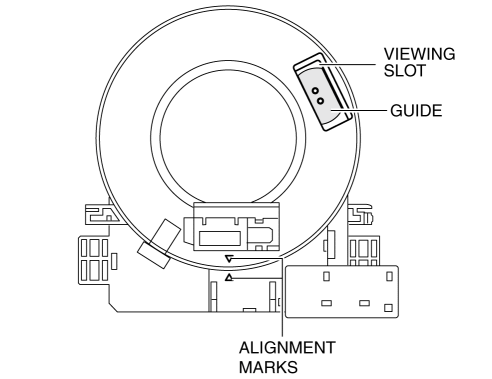 NOTE:
After adjusting the alignment marks, the guides can be verified in the viewing slots shown in the figure.
© 2014 Mazda North American Operations, U.S.A.