FLOWCHART [SAS CONTROL MODULE (STANDARD DEPLOYMENT CONTROL SYSTEM)]
< Previous
Next >
2016 – MX-5 – Restraints
FLOWCHART [SAS CONTROL MODULE (STANDARD DEPLOYMENT CONTROL SYSTEM)]
Use the following flowchart to verify the cause of the trouble.

NOTE:

When inspecting past malfunction codes, inspect only the DTCs that were indicated before beginning the inspection. A mis-diagnosis could occur as a result of new DTCs being added while performing an inspection by disconnecting related parts or connectors.

When DTCs of the present malfunction are no longer output after present or past malfunctions or both have been repaired, be sure to clear the past malfunction from memory to prevent repair of malfunctions that have already been repaired.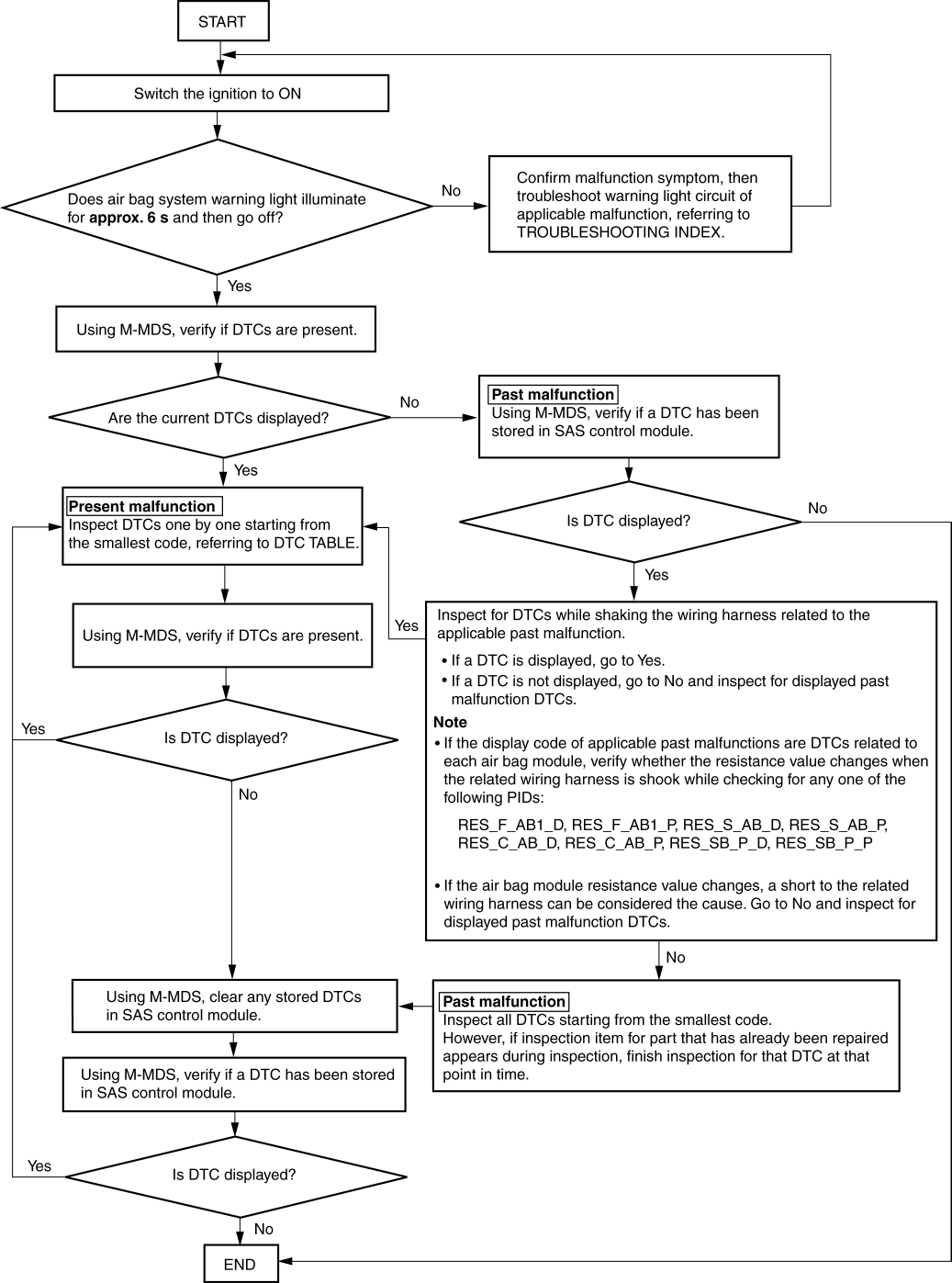 © 2014 Mazda North American Operations, U.S.A.