AIRFLOW MODE ACTUATOR REMOVAL/INSTALLATION [MANUAL AIR CONDITIONER]
< Previous
Next >
2016 – MX-5 – HVAC
AIRFLOW MODE ACTUATOR REMOVAL/INSTALLATION [MANUAL AIR CONDITIONER]
CAUTION:
If a non-specified grease is used, it may result in abnormal noise or an operation malfunction of the links. Use only a grease coating agent on each link and do not wipe off or add additional grease.
1. Disconnect the negative battery cable. (See NEGATIVE BATTERY CABLE DISCONNECTION/CONNECTION.)
2. Disconnect the connector.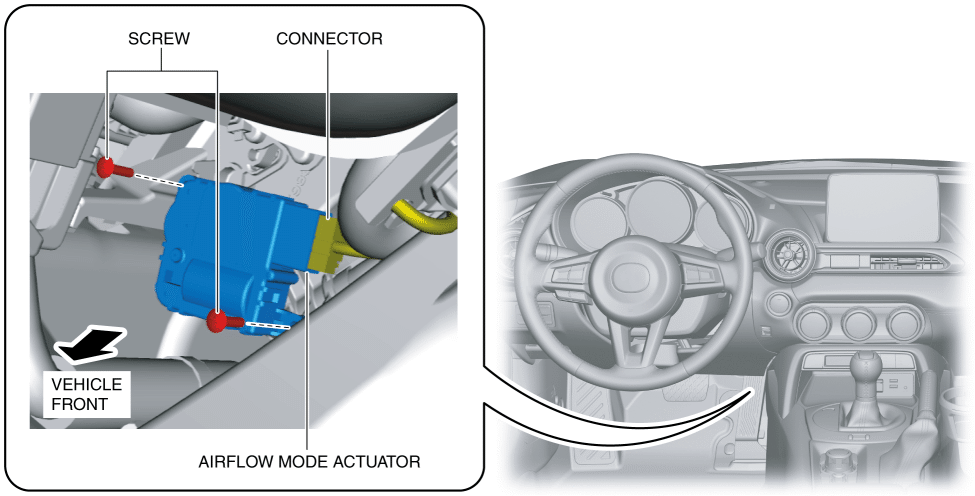 3. Remove the screws.
4. Remove the airflow mode actuator.
5. Install in the reverse order of removal.
© 2014 Mazda North American Operations, U.S.A.