AIR MIX ACTUATOR REMOVAL/INSTALLATION [FULL-AUTO AIR CONDITIONER]
< Previous
Next >
2016 – MX-5 – HVAC
AIR MIX ACTUATOR REMOVAL/INSTALLATION [FULL-AUTO AIR CONDITIONER]
CAUTION:
If a non-specified grease is used, it may result in abnormal noise or an operation malfunction of the links. Use only a grease coating agent on each link and do not wipe off or add additional grease.
1. Disconnect the negative battery cable. (See NEGATIVE BATTERY CABLE DISCONNECTION/CONNECTION.)
2. Remove the following parts:
a. Passenger-side scuff plate (See SCUFF PLATE REMOVAL/INSTALLATION.)
b. Passenger-side front side trim (See FRONT SIDE TRIM REMOVAL/INSTALLATION.)
c. Passenger-side A-pillar trim (See A-PILLAR TRIM REMOVAL/INSTALLATION.)
d. Passenger-side lower panel (See PASSENGER-SIDE LOWER PANEL REMOVAL/INSTALLATION.)
3. Remove the screw.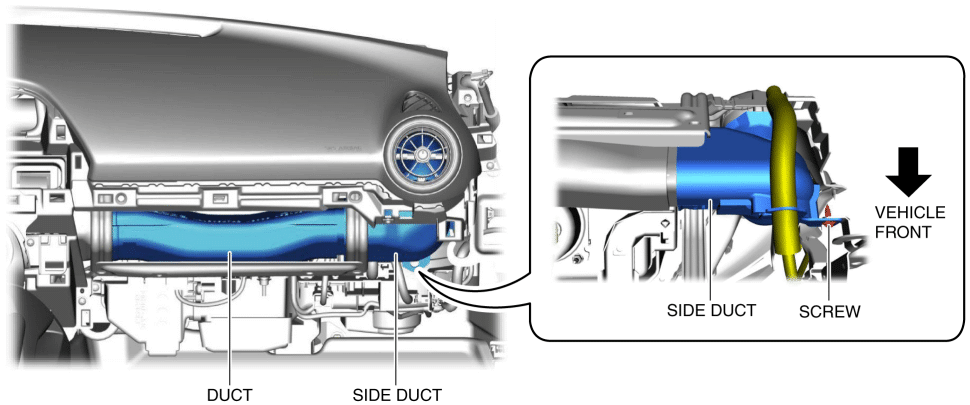 4. Remove the side duct.
5. Remove the duct.
6. Disconnect the connector.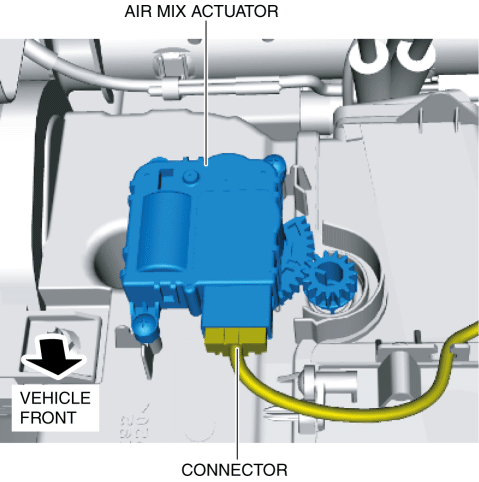 7. Remove the screws.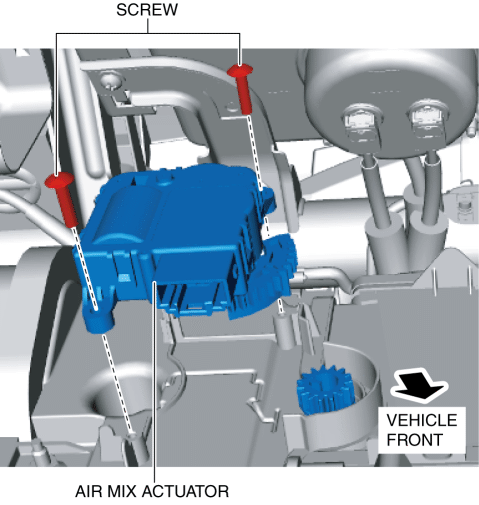 8. Remove the air mix actuator.
9. Install in the reverse order of removal.
© 2014 Mazda North American Operations, U.S.A.