TCM REMOVAL/INSTALLATION [SJ6A-EL]
< Previous
Next >
2016 – MX-5 – Transmission/Transaxle
TCM REMOVAL/INSTALLATION [SJ6A-EL]
CAUTION:
Do not drop or apply a shock to the TCM. Replace the TCM if it has been dropped or received an impact.

Make sure that your hand does not touch the terminal as the connector terminal could be damaged.

Water or foreign objects entering the connector can cause a poor connection or corrosion. Be sure not to drop water or foreign objects on the connector when disconnecting it.
1. Disconnect the negative battery cable. (See NEGATIVE BATTERY CABLE DISCONNECTION/CONNECTION.)
2. Disconnect the connectors.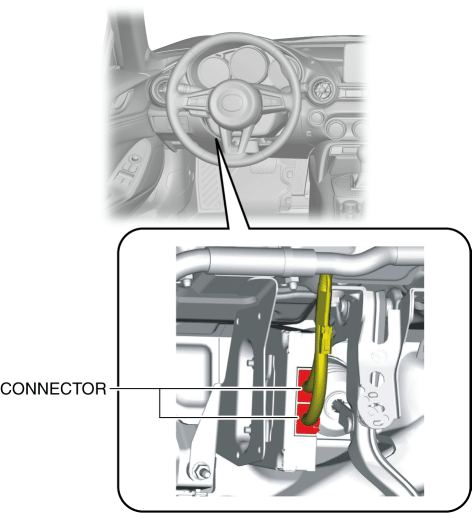 3. Remove the TCM.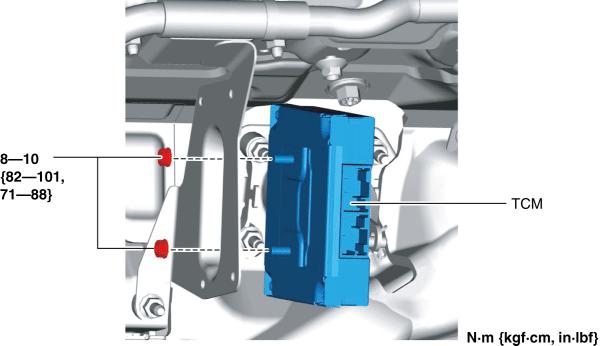 4. Install in the reverse order of removal.
5. Perform the "Initial Learning" (TCM replacement). (See INITIAL LEARNING PROCEDURE [SJ6A-EL].)
© 2014 Mazda North American Operations, U.S.A.