FOREWORD [DYNAMIC STABILITY CONTROL (DSC)]
< Previous
Next >
2016 – MX-5 – Brakes
FOREWORD [DYNAMIC STABILITY CONTROL (DSC)]
If there is any vehicle malfunction complaint lodged by a customer, perform malfunction diagnosis according to the troubleshooting procedure.
Troubleshooting Procedure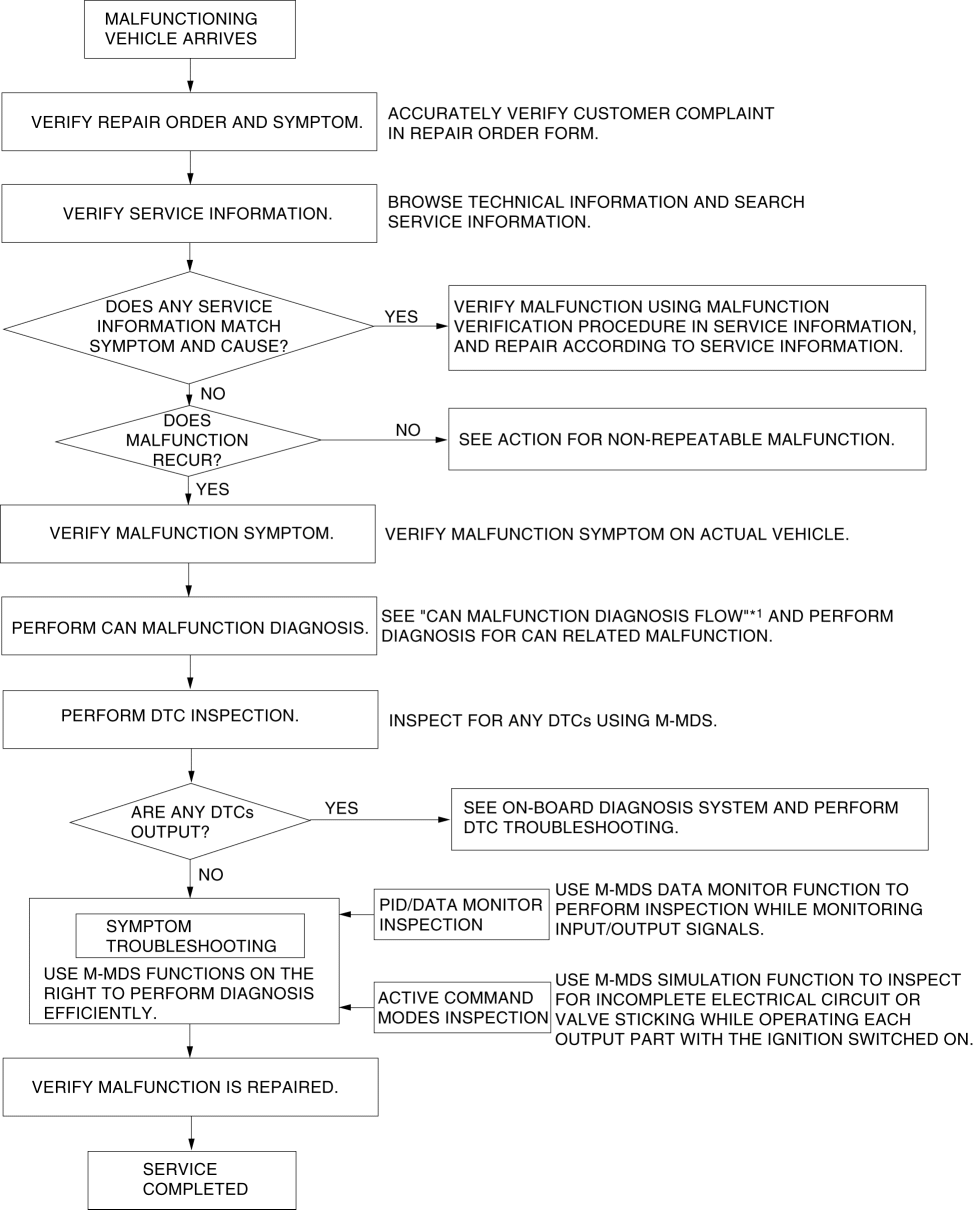 Action for non-repeatable malfunction
If the malfunction does not recur, verify the malfunction cause by performing the following actions:

Usinga the M-MDS, verify that no DTCs are stored. (See DTC INSPECTION [DSC HU/CM].)

Based on the repair order form, attempt to drive the vehicle or perform tests to replicate the malfunction, record the data at that time, and detect the malfunction cause.

Shake the wiring harness or connector of the electrical component which is suspected to be the cause of the malfunction, and inspect for malfunction or occurrence of any DTCs.
© 2014 Mazda North American Operations, U.S.A.