SOLAR RADIATION SENSOR [FULL-AUTO AIR CONDITIONER]
< Previous
Next >
2016 – MX-5 – HVAC
SOLAR RADIATION SENSOR [FULL-AUTO AIR CONDITIONER]
Purpose, Function
The solar radiation sensor converts the detected solar radiation amount to an electric signal.
Construction
The solar radiation sensor is located on the driver side of the instrument cluster.
Operation
The solar radiation sensor detects the solar radiation amount using the characteristic of the photodiode (light receiving diode) which flows current when the light strikes the semi-conductor part of the photodiode. The generated electrical current increases if the sunlight intensity increases, and decreases if the sunlight intensity decreases.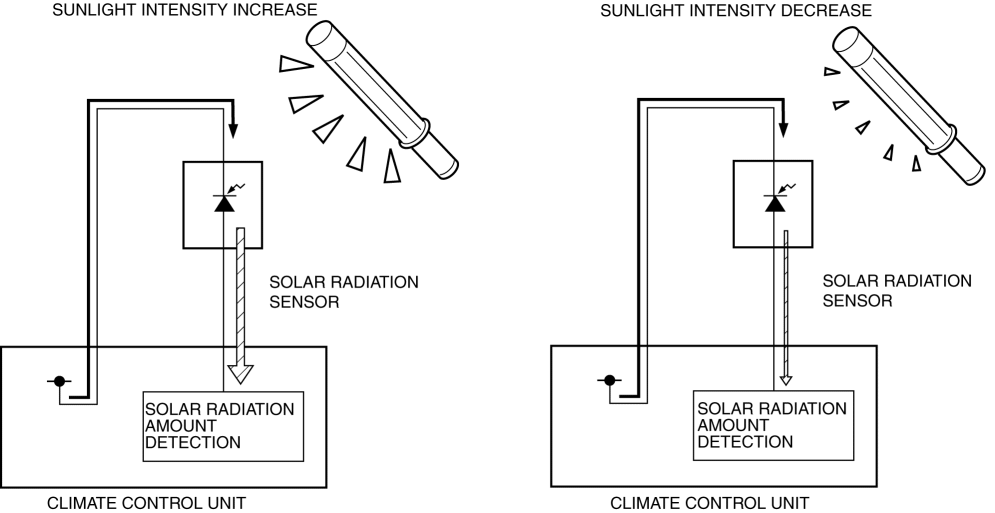 Fail-safe
© 2014 Mazda North American Operations, U.S.A.