EVAPORATOR TEMPERATURE SENSOR [FULL-AUTO AIR CONDITIONER]
< Previous
Next >
2016 – MX-5 – HVAC
EVAPORATOR TEMPERATURE SENSOR [FULL-AUTO AIR CONDITIONER]
Purpose, Function
The evaporator temperature sensor detects airflow passing through it and converts the airflow temperature to an electrical signal.
Construction
A fin-thermo-type sensor has been adopted to the sensor area of the evaporator temperature sensor which inserts between the evaporator fins.

The evaporator temperature sensor is located on the A/C unit.
Operation
The thermistor changes the resistance according to the surrounding temperature.

The resistance decreases if the temperature increases, and increases if the temperature decreases.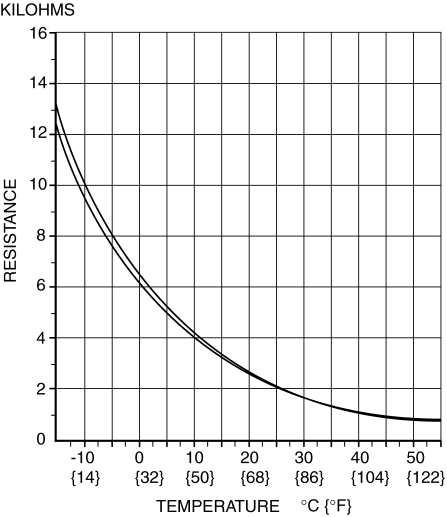 Fail-safe
© 2014 Mazda North American Operations, U.S.A.