AMBIENT TEMPERATURE SENSOR [FULL-AUTO AIR CONDITIONER]
< Previous
Next >
2016 – MX-5 – HVAC
AMBIENT TEMPERATURE SENSOR [FULL-AUTO AIR CONDITIONER]
Purpose, Function
The ambient temperature sensor converts the detected air temperature to an electric signal.
Construction
The ambient temperature sensor is located on the shroud panel on the back side of the front bumper.
Operation
The thermistor changes the resistance according to the surrounding temperature.

The resistance decreases if the temperature increases, and increases if the temperature decreases.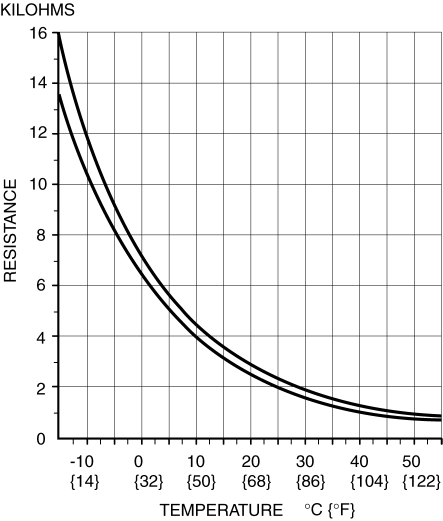 Fail-safe
© 2014 Mazda North American Operations, U.S.A.