RECEIVER/DRIER
< Previous
Next >
2016 – MX-5 – HVAC
RECEIVER/DRIER
Purpose, Function
The receiver/drier temporarily stores refrigerant and extracts only liquid refrigerant. As a result, outflow to the expansion valve of refrigerant, which could not be liquefied completely by the condenser, is prevented, and the discharge pulsation of the A/C compressor is absorbed.
Construction
The receiver/drier consists of the following parts.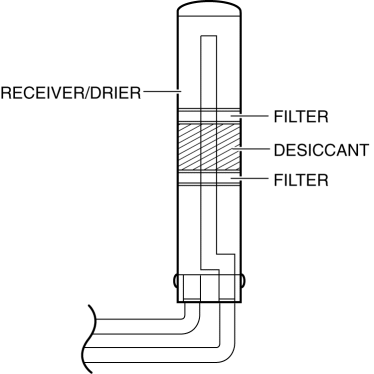 Operation
For the receiver/drier operation, refer to the [REFRIGERANT SYSTEM]. (See REFRIGERANT SYSTEM.)
Fail-safe
© 2014 Mazda North American Operations, U.S.A.