BLOWER FAN CONTROLLER
< Previous
Next >
2016 – MX-5 – HVAC
BLOWER FAN CONTROLLER
Purpose
The blower fan controller controls the blower motor rotation speed.
Functions
By placing the fin in the upper part of the blower fan controller, temperature increase in the internal circuit is suppressed.

The blower fan controller is equipped with a fail-safe function for the purpose of protecting the internal circuits.
Construction
The blower fan controller is located on the A/C unit.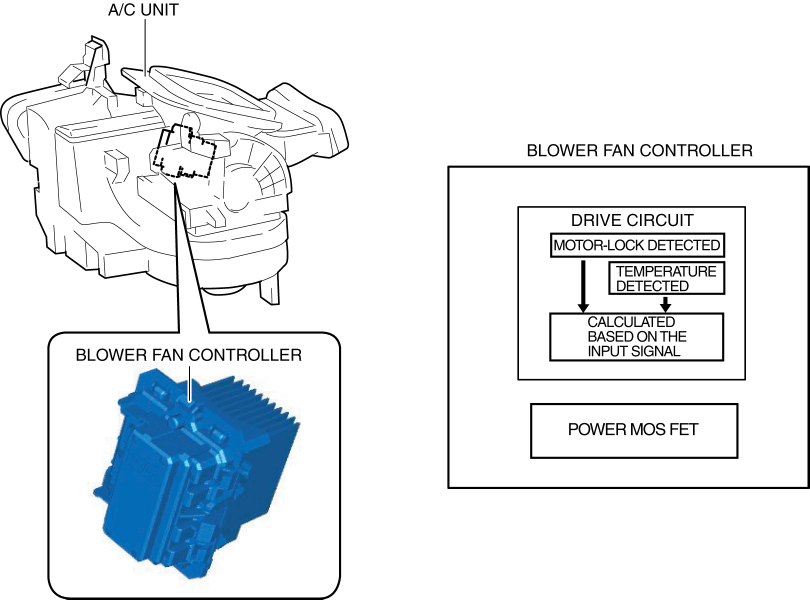 Power MOS FET circuit
Operation
For the blower fan controller operation, refer to the [BLOWER SYSTEM]. (See BLOWER SYSTEM.)
Fail-safe
The blower fan controller stops output for a certain period of time when the following conditions are met.

Motor lock

The blower motor locks and over-current flows.

Abnormal temperature

The power MOS FET increases temperature abnormally due to half-lock (over-current of a level such that motor-lock is not detected) of the blower motor.
© 2014 Mazda North American Operations, U.S.A.