ELECTRIC POWER STEERING SYSTEM
< Previous
Next >
2016 – MX-5 – Steering
ELECTRIC POWER STEERING SYSTEM
Outline
A pinion-assist type Electric Power Steering (EPS) has been adopted.

EPS provides smooth handling from low to high speeds as a result of the excellent steering feel provided by the electronic control and the vehicle-speed responsive control.

EPS does not require a power steering oil pump and generates assist force only when the steering wheel is steered. As a result, engine load is lowered and fuel efficiency is improved.

A high output efficiency motor has been adopted, improving responsiveness to steering operation.

The EPS Control Module (CM) has been integrated with the EPS motor, resulting in a size and weight reduction.

Serviceability improved by the automatic configuration function and the steering wheel angle neutral position auto-learning function.
Structural View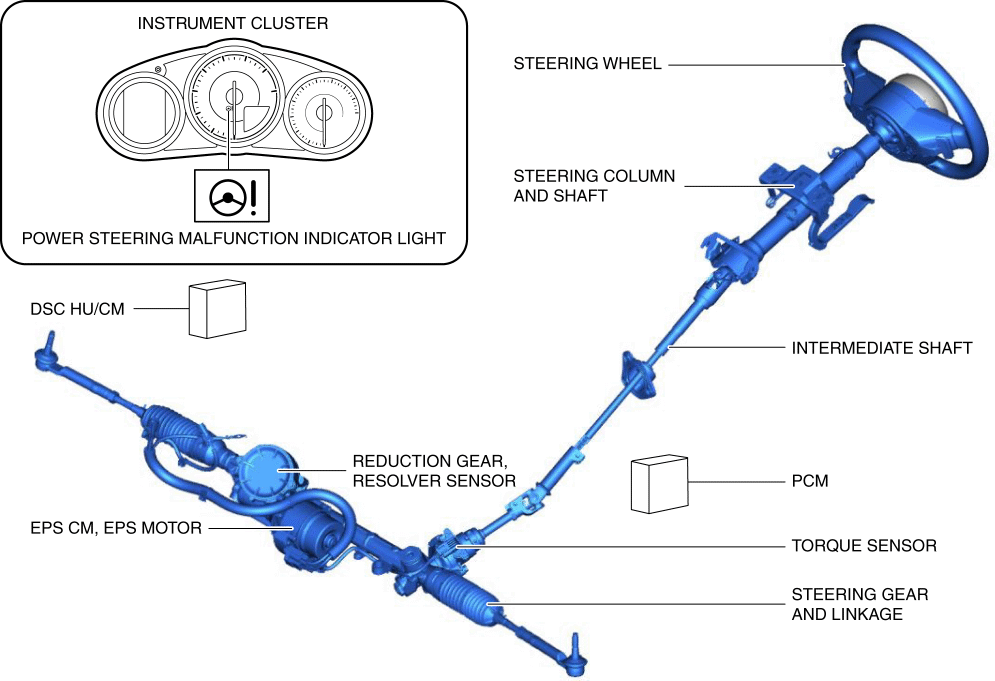 System Wiring Diagram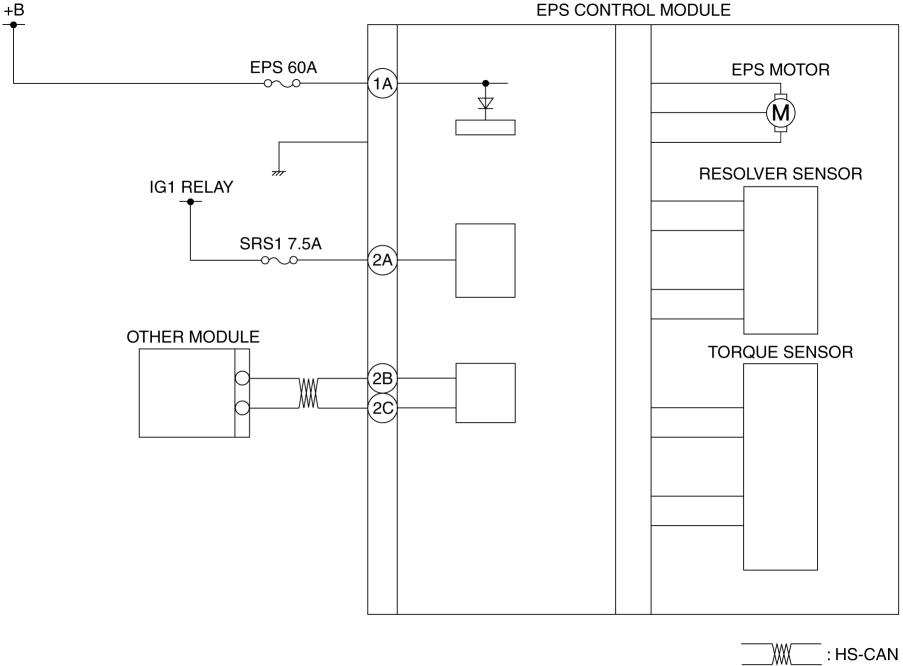 Purpose/Function
The EPS assists the manual steering mechanism operation using the EPS motor to provide supplemental manual power during steering operation, reducing the load on the driver.
Construction
The EPS consists of the following parts:

Manual steering mechanism

Consists of the steering wheel, steering column and shaft, steering gear and linkage.

Electric assist mechanism

Consists of the EPS CM built into the steering gear and linkage, torque sensor, reduction gear, and the EPS motor integrated with the EPS CM.

Control system

Controls based on the EPS CM, torque sensor, reduction gear, EPS motor, and vehicle speed and engine speed signals input from the PCM.
Operation
1. Steering force generated by the driver's steering wheel operation is detected by the torque sensor which is built into the pinion shaft, and is output to the EPS CM as a steering torque signal.
2. The EPS CM calculates optimum assist force based on the steering torque signal from the torque sensor and the vehicle speed and engine speed signals from the PCM, and outputs electric current to drive the EPS motor.
3. The electric current from the EPS CM activates the EPS motor, and the force is transmitted to the steering rack via the reduction gear to assist the driver's steering operation.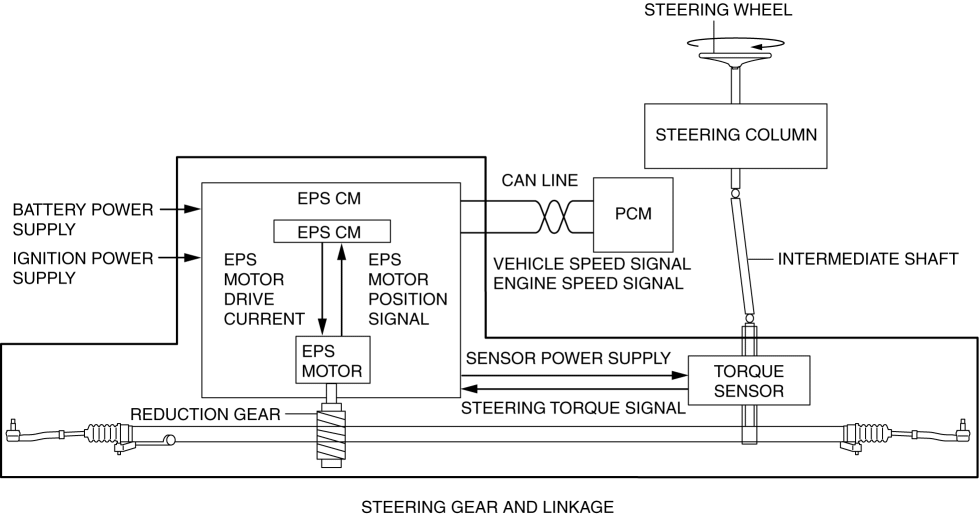 © 2014 Mazda North American Operations, U.S.A.