SHIFT PRESSURE CONTROL (LEARNING CONTROL)
< Previous
Next >
2016 – MX-5 – Transmission/Transaxle
SHIFT PRESSURE CONTROL (LEARNING CONTROL)
Outline
The TCM optimizes the hydraulic pressure for clutch engagement and disengagement through learning correction of the clutch engagement pressure.
Construction
Block diagram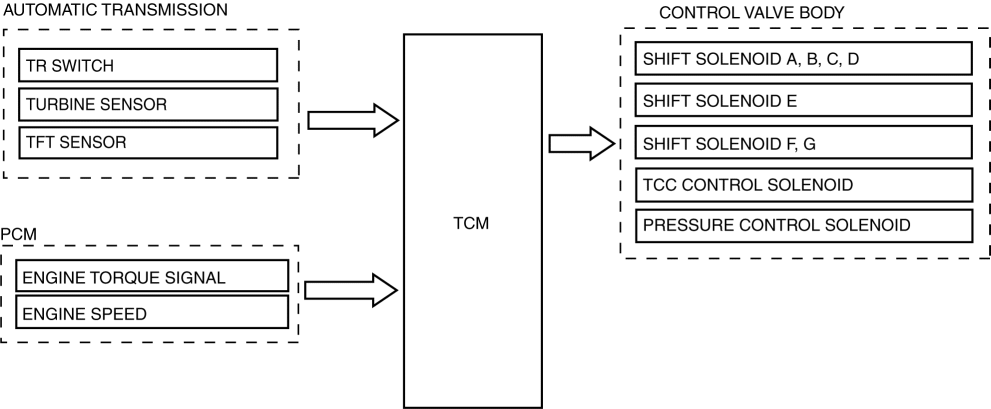 Operation
The TCM learns engine performance changes resulting from past shifting and deterioration over time of the transmission and performs learning correction for optimum clutch engagement pressure during initial shifting.
© 2014 Mazda North American Operations, U.S.A.