SHIFT PRESSURE CONTROL (LINE PRESSURE CONTROL)
< Previous
Next >
2016 – MX-5 – Transmission/Transaxle
SHIFT PRESSURE CONTROL (LINE PRESSURE CONTROL)
Outline
The TCM drives the pressure control solenoid and adjusts the pressure based on the accelerator pedal depression amount, vehicle speed, ATF temperature, and gear shift signal. As a result, line pressure is controlled finely and with high accuracy according to the engine load condition and vehicle driving conditions.
Construction
Block diagram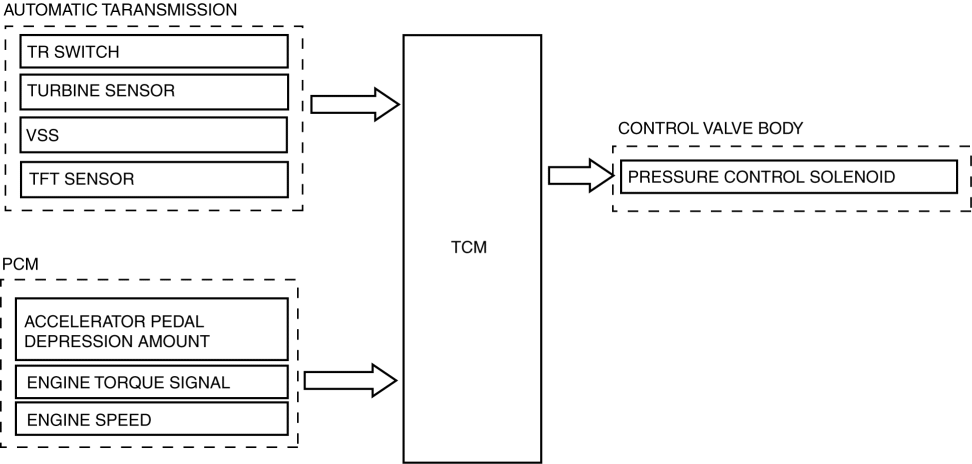 Operation
The TCM adjusts the pressure control solenoid pressure applied to the pressure regulator valve by increasing/decreasing the energization current to the pressure control solenoid. As a result, the ATF amount passing through the pressure regulator valve is adjusted and the line pressure is adjusted.
© 2014 Mazda North American Operations, U.S.A.