REVERSE LOCKOUT MECHANISM
< Previous
Next >
2016 – MX-5 – Transmission/Transaxle
REVERSE LOCKOUT MECHANISM
Purpose/Function
The reverse lockout mechanism prevents the driver from accidentally shifting into reverse gear when shifting from neutral to 1st gear.
Construction/Operation
With the adoption of the reverse lockout mechanism, which utilizes a hole cover, reliability has been assured.

A hole cover, attached to the extension housing, prevents accidental shifting into reverse when shifting from neutral to 1st gear by restricting the movement of the shift lever.

When shifting into reverse, once the shift lever is pressed down and moved towards the reverse position, the projection on the lever goes under the hole cover, releasing the reverse shift restriction and allowing for shifting into reverse.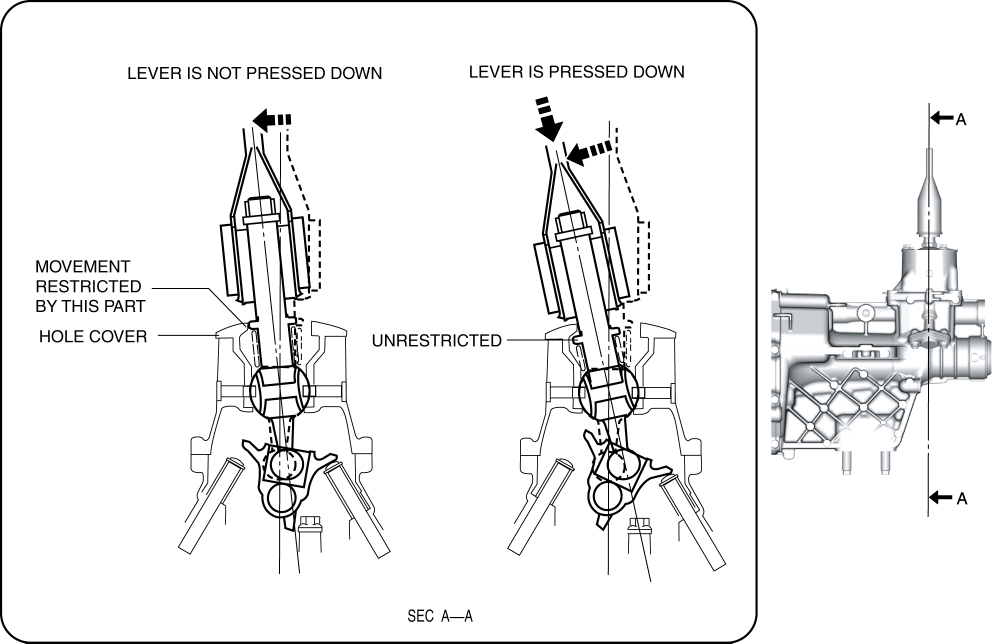 © 2014 Mazda North American Operations, U.S.A.