POWER PLANT FRAME (PPF)
< Previous
Next >
2016 – MX-5 – Transmission/Transaxle
POWER PLANT FRAME (PPF)
Purpose/Function
The power plant frame (PPF) maintains rigidity between the transmission and the differential. Due to this the shift feeling is solid and a feeling of direct drive when starting from a standstill or accelerating is created.
Construction/Operation
Without PPF
In order to suppress the transmission of excessive vibration to the vehicle body, rubber mounts are used to connect the differential to the frame. When accelerating rapidly, the front part of the differential lifts upward which causes a time lag in the actual engine torque being transmitted to the tires and direct drive feeling is lost.
With PPF
With PPF, which joins the transmission and differential as a single unit, even though the differential is can be separated from the body, time lag is lessened due to the near elimination of lift, creating a feeling of direct drive. Furthermore, shock and vibration during acceleration and deceleration is greatly reduced.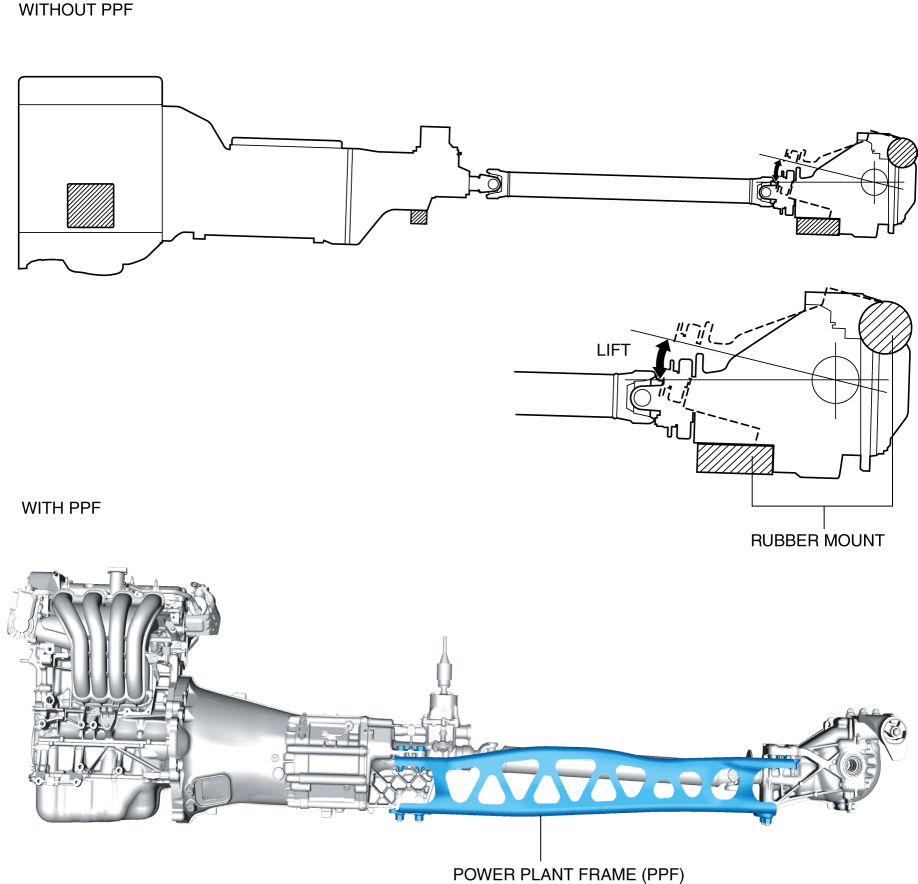 © 2014 Mazda North American Operations, U.S.A.