REAR SUSPENSION
< Previous
2016 – MX-5 – Suspension
REAR SUSPENSION
Outline
A multi-link suspension composed of five links has been adopted.

The suspension system layout is such that the virtual rear wheel hub center axis contact point is forward of the virtual king pin contact point. Due to this, lateral force on the rear wheels during toe-in is optimized when cornering. In particular, when exiting a corner the shock absorber provides an assured, high level of gripping power.
NOTE:
Damper lever ratio:

shock absorber stroke (B)/wheel vertical stroke (A)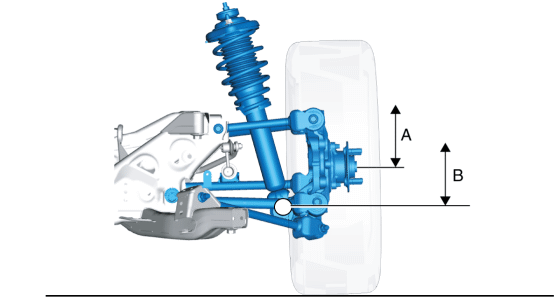 Structural view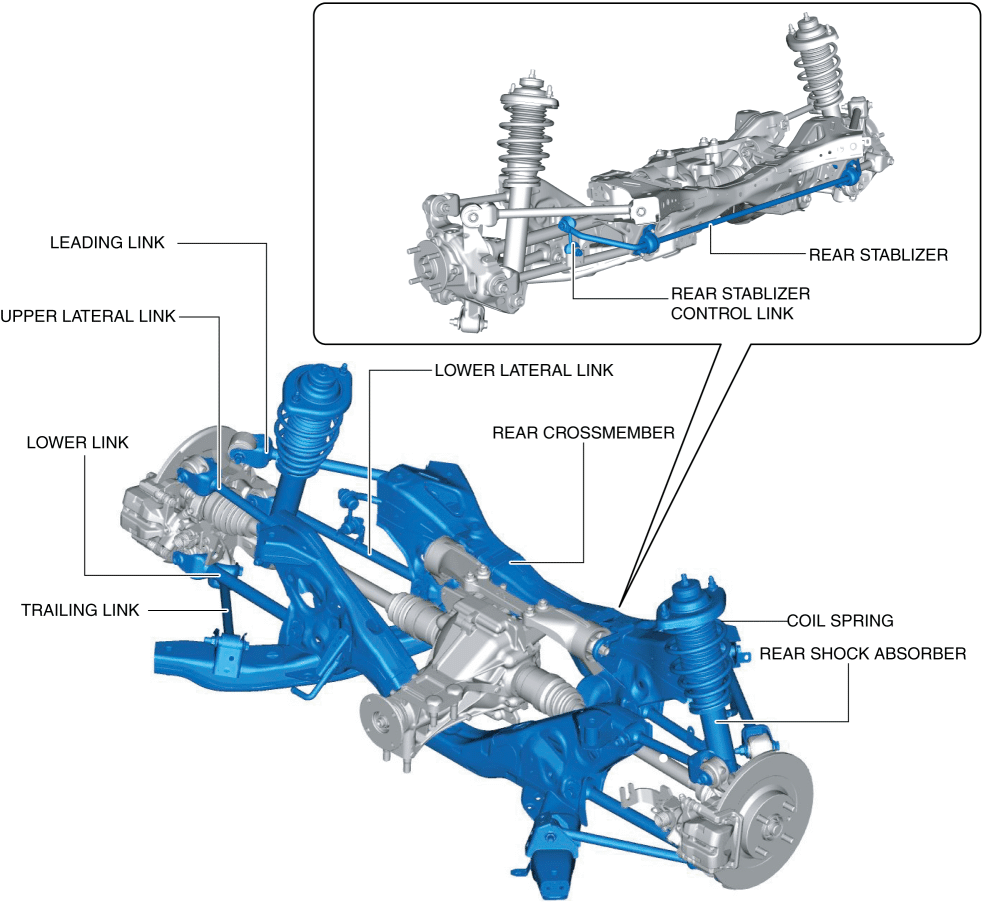 © 2014 Mazda North American Operations, U.S.A.