FRONT SUSPENSION
< Previous
Next >
2016 – MX-5 – Suspension
FRONT SUSPENSION
Outline
An in-wheel-type double-wishbone suspension has been adopted.

The front crossmember under cover is made of aluminum. In addition, by eliminating the transverse member and having the front crossmember under cover function as the transverse member, the front suspension achieves both weight reduction and superior rigidity.
The amount of the camber angle variation has been increased due to the optimized caster angle of the front suspension. As the result, the handling performance has been improved.
The negative king pin offset improves braking stability during evasive maneuvering or cornering.

Negative king pin offset: The virtual king pin axis contact point is located on the outer side of the tire/wheel centerline contact point.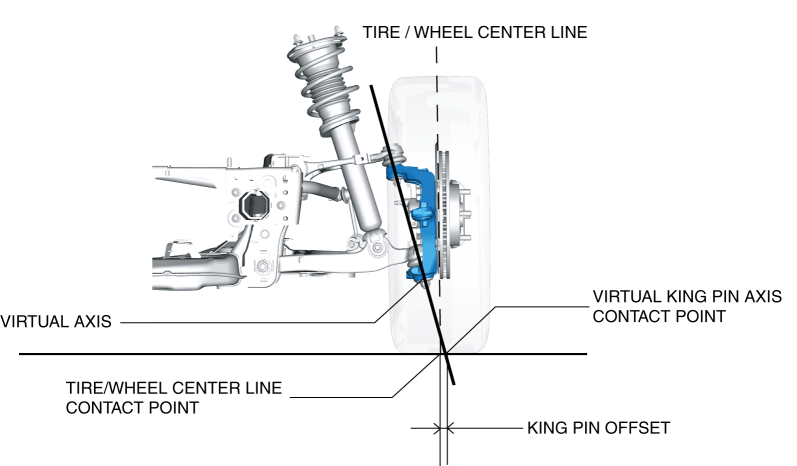 Structural view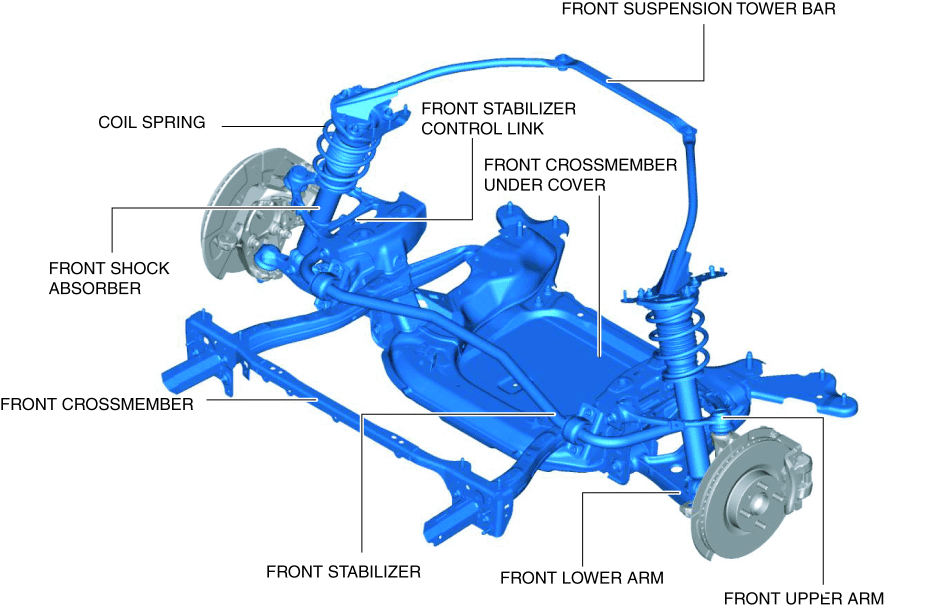 © 2014 Mazda North American Operations, U.S.A.